Note: Fixed Shipping Rate does not apply to Hawaii or Alaska.
360° all-round visibility
This floating pole type water level gauge with a larger red ball indicator protruding above the tank roof is the choice for many tank owners. It is ideal for trough tanks and many rural property applications. Being above the tank it can easily be seen from a distance, in any direction and above visual obstructions like crops, fences, animals, etc.

How it Works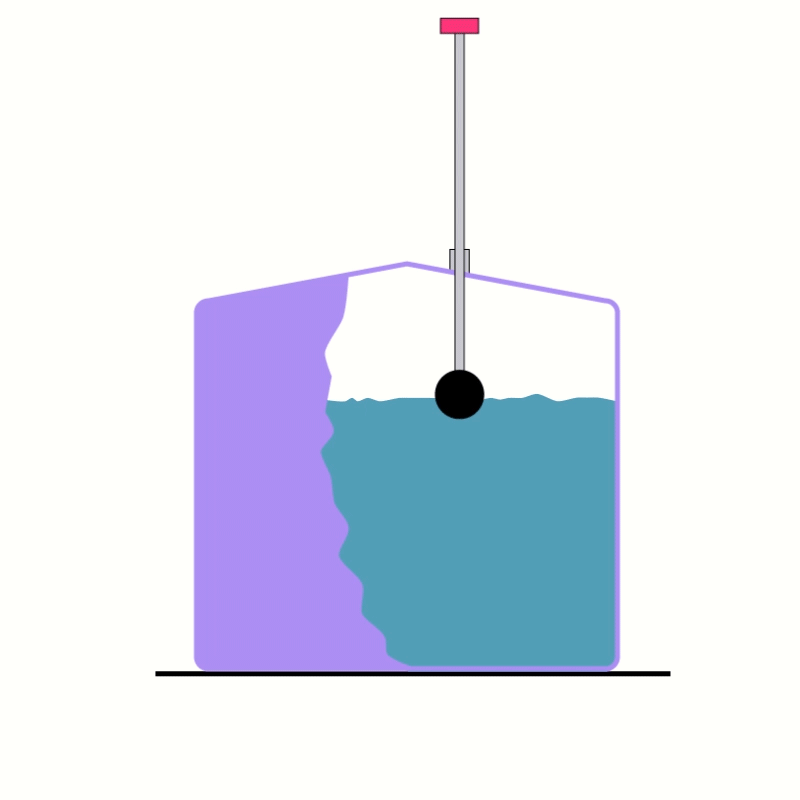 Highly Visible
High above the tank the Hi-Viz level indicator can be seen from far away, in every direction 3 dimensionally.
Unaffected by Animals
On top out of harm's way, stock can't reach the Hi-Viz Dipstik and birds cannot perch on the indicator ball.
Not as accurate as our other gauges but being above the tank the Hi-viz Dipstik has an increased visual presence when viewed from a long distance or height, in all directions and above visual obstructions like crops, fences, animals, etc..
2 Metre Pole
A pair of aluminium tubes 25mm diameter x 1.0 metre long press together to make a pole length of 2 metres which is suitable for most tanks.
An additional one metre extension tube is available as an optional extra but not recommended in installations where high winds may be present.
Smooth Operation
Precision Delrin guide bushes provide smooth, non-sticking, free movement of the pole.
Insect Proof
Close fitting bushes keep out even the most determined mosquitos.
Installation
The aluminium angle and stays attached to the guide tube can be readily bent to suit the shape and slope of the tank roof. When secured by stainless steel self-tapping screws (supplied) the guide tube is well able to resist strong winds by distributing the loads gently to the tank roof.